It's Electrical Fire Safety Week! To celebrate, Lancashire Fire & Rescue Service has produced some top tips to help you stay safe around electrical equipment.
From smart phones to toasters, microwaves to televisions, almost every aspect of modern life involves electricity. We love electrical equipment and appliances and we use them for everything from lighting our homes to communicating with our loved ones.
Although electricity has made many aspects of our lives easier, it's important to remember that it can also be extremely hazardous. It's easy to become complacent around something that is always there.
Electrical fires aren't going away; over half of all accidental house fires are currently caused by electricity. In the year up to June 2019, 215 people dies to due fires in the home. So why not take the time to ensure your family is safe?
Electrical Fire Safety Week was set up jointly by Electrical Safety First and the Home Office to inform people across the United Kingdom about using electrical equipment safely.
Here are some of our top safety tips to follow: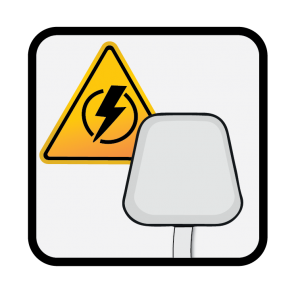 Make sure you have a working smoke alarm installed on each level of your home.
Test your alarms regularly.
Have an escape route planned out and make sure everyone in your household know it.
Keep your electrical appliances clean and well maintained.
Keep appliances switched off when not in use.
And here are some things to avoid:
Never overload your electrical plugs.
Never use appliances which smell of burning plastic, or emit sparks when plugged in.
Never use appliances with scorch marks on the plug or socket, or on the appliance itself.
Do not use appliances which trigger the circuit-breaker for no obvious reason.
As well as our tips, you can also familiarise yourself with Electrical Safety First's simple visual checklist and use the free Android/Apple apps to make sure your home is safe.
For more information on good fire safety practices you can follow all around your home, please visit the Government's Fire Kills campaign website today.