Here at Lancashire Fire and Rescue Service, we value all our staff but today we're celebrating our female colleagues because it is International Women's Day.
And you know what, we'll celebrate our male colleagues on International Men's Day, toot the horn of our Pride fire engine on International Day against Homophobia and Transphobia and we'll even fast for a day alongside our Muslim workers during Ramadan. We employ the best people for the job not based on any other factor about from them being the right person for the role. Not because we're ticking a box or want to post about it on social media but because all our staff work really hard and deserve a mention. By making women's achievements more visible helps to build equality and brings meaningful conversation to life. And who knows, we may see more and more women realising what they are capable of and encourage them to apply for a role they didn't previously think they could do.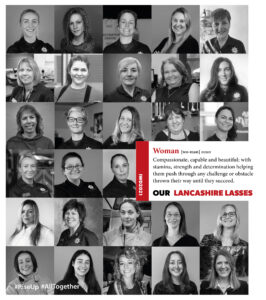 So, we've rounded up some of the female faces that work for Lancashire Fire and Rescue Service. The women who are going to work like the rest of us just trying to do the best they can each day. We've got stories to share from our Senior Software Developer, an apprentice, a member of our senior management team, our chef, an on-call firefighter and a station manager. We've got women who are only just starting out on their careers, women who have changed to something new and two women who have become the Service's first female group managers. They are mothers, daughters, sisters, aunties. They are leaders, carers, thinkers, ground-breakers. They have drive, determination, strength and passion.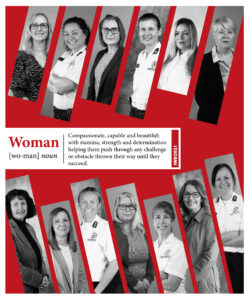 Station Manager Denise Odgers, who retired in 2020, lead the way by becoming the first female Station Manager at Lancashire Fire and Rescue Service back in 2010 and now there are seven members of staff as part of the Senior Management Team, three female Station Managers and two female Group Managers, a first for the Service!
Work at the vaccinations centres has firmly put our staff, from many different roles, right in view of the public and showing our diversity can only be a good thing. Lancashire Fire and Rescue Service would be nothing without its people so let's celebrate everyone that is playing their part in being the organisation that the people of Lancashire know and love.
#RiseUp #AllTogether