The UK is currently in a third national lockdown and we wanted to take a moment to let you know how Lancashire Fire and Rescue Service is dealing with the pandemic as well as signpost you to some useful resources for children or support.
For information on the Government's lockdown including what you can and can't do click here.
Our Response
Lancashire Fire and Rescue Service has suspended non-critical activity to protect its frontline services allowing operational members of staff to focus on the preparation and delivery of responding to incidents.
Home fire safety check visits will only be made to those most at risk from fire in order to protect the most vulnerable members of our community. All of our other prevention and educational programmes will be suspended until further notice.
We have restricted our fire protection services down to our legal requirements, such as carrying out enforcement activity.
All of our fire stations are now restricted to just fire service staff. The use of our community rooms by other organisations and groups, visitors to fire stations and charity car washes have been suspended until further notice.
The service has robust plans in place, and our staff absence plans are up to date and well tested. We have a range of options with regards to the crewing of fire engines to ensure that fire engines remain available to attend emergency calls.
The service is working closely with our partners in the Lancashire Resilience Forum and we are meeting on a weekly basis at a strategic and tactical level to ensure that these essential services continue.
We have staff supporting local vaccination services across Lancashire as the rollout continues in our communities.
Children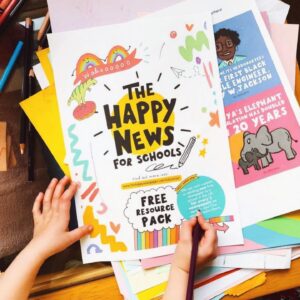 The upheaval of the pandemic can be a confusing time for children especially with school now at home however there are lots of resources out there to help explain the situation or provide some light relief.
In the March lockdown we shared some resources including colouring and stories that may be of use once again. You can find these here.
CBBC also have pages for primary and secondary school children to inform and reassure children and young people including information about the vaccine. You can find the link here.
The Scout Organisation website, Woodland Trust and Save the Children is also packed full of resources and fun activities.
Taking the opportunity of daily exercise for a brisk walk in your local area? Well Planet Patrol have some really cool resources to help look after the planet whilst clocking up the steps! Check it out here.
Finally, when all the school work is done, children can unwind with some lovely activities from The Happy Newspaper including colouring, learning new (happy!)  facts, being kind and sharing the love. Click here to download the activity books.
Working from Home
With schools closed and perhaps a few of you now huddled around trying to get work and school work done you may have a lot on your mind. Read our top tips here on how to keep safe in the home including not overloading plug sockets from laptops, phones and tablets and having a working smoke alarm.
There's also lots of advice on cooking, winter driving and more on our safety pages here.
Home Fire Safety Check
To ensure we help limit the spread of coronavirus we are temporarily changing the way we deliver our Home Fire Safety Check Service. Instead of visiting your home in person, a member of our community safety team will contact you by phone to discuss our modified service and the actions you can consider to improve your fire safety. We will prioritise referrals from people most at risk and those who would be unable to respond appropriately in an emergency. If you think you need support you can complete the form here.
We can not attend to fit smoke alarms however you can purchase one from any hardware store. You can read more about smoke alarms here.
Support
We launched our Nosey Neighbour website which encourages people to check on their neighbours young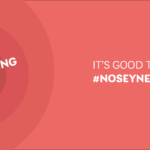 and old during lockdown. Many people are now staying at home and people may be struggling. Feeling scared and the wintery conditions may prevent someone going out for essentials so why not check in on neighbours by knocking on their door on your way out or popping a note through their letterbox.
The website also gives advice and links to partner agencies for support in different areas across Lancashire.