FF Dominic Aughton is an on-call firefighter at Tarleton Fire Station. Dominic has been an on-call firefighter for a little over a year and when he's not responding to incidents he works at Tarleton potato merchants and growers, J and D Rimmer.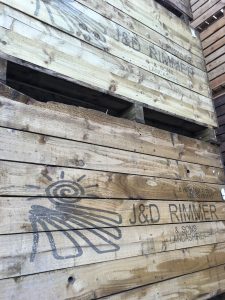 Dominic said: "I've always wanted to become a firefighter as growing up in Tarleton I saw that my local station is run by on-call firefighters. I've worked as a logistics manager at J and D Rimmer for nine years and nearly a year and a half ago became an on-call firefighter in my spare time. To become an on-call firefighter after wanting it for so long was a really proud moment and I love that I am serving my community. I work at my primary employment during the week but am on-call on evenings and weekends. Every so often we have a really big job but most of the time it doesn't impact too much on my home life and I knew when I signed up that I would have to attend for drill every Wednesday evening."
On-call firefighters respond to incidents via an 'alerter' and must live or work five minutes from the station. They must also attend a drill night once a week where they keep their skills up-to-date and train with their fellow on-call colleagues. Dominic's role at J and D Rimmer is a busy one and can mean long hours especially during potato picking season. The company transports Lancashire potatoes to businesses in Lancashire, suppliers in Norway and even as far as Dubai! The potatoes served at the Lancashire Fire and Rescue Service Training Centre even uses J and D Rimmer potatoes! With long hours at work Dominic commits his on-call hours mainly on evenings and weekends though he is expected to go on additional courses throughout the year to top-up his skills. If he wishes to gain further skills like water rescue, large animal rescue and even gain the qualification to be able to drive the fire engine he can do!
Dominic continued by saying: "Being an on-call firefighter has also benefitted me in my primary employment as I have been taught skills like trauma and first-aid as well as fire safety and the science of fire which my employer has found a useful addition to my skill set."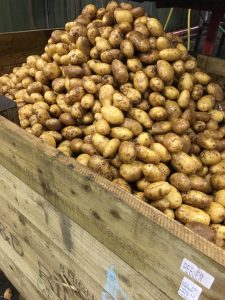 William Rimmer, manager at J and D Rimmer said: "I've known Dominic a long time and also how long he's had this dream of becoming a firefighter so I'm really pleased it has happened for him. His time away at incidents doesn't usually have too much impact on the business and of course I know if he does have to leave it is because he's doing something worthwhile. It has been really valuable having the additional skills like first-aid brought into the organisation. I know a few people like Dominic in Tarleton who are on-call firefighters and it is reassuring to know that if anything was to happen where I needed their assistance that I would know and trust the crew responding."
To find out more about on-call recruitment click here.
To find on-call vacancies in your area click here.