Before Christmas Lancashire Fire and Rescue Service launched their Nosey Neighbour campaign encouraging the people of Lancashire to look out for their elderly and vulnerable neighbours during winter and the darker nights that comes with it. It was a great success for people to get connected, make a new friend, bring the community together and stay safe.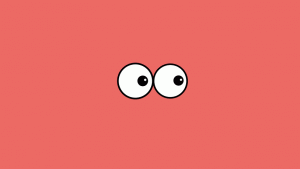 With the Coronavirus forcing people into lockdown Lancashire Fire and Rescue Service have decided to relaunch the Nosey Neighbour campaign to remind people now more than ever the importance of community spirit, looking out for one another and taking care of those who need it the most.
Coronavirus
There's only going to be one way to get through this and that's together. During these times in lockdown anyone could be struggling. Nosey Neighbour isn't just about looking out for the elderly or vulnerable this time, it's about everyone. People may become more vulnerable if they are isolated, be suffering with anxiety and being in the house all day may mean people become more complacent about fire safety. So we're encouraging people to look out for one another and become a Nosey Neighbour! It's not about creeping, sneaking or peeking, it's about looking after people who need that bit of extra support.
You can get information on what support is available in your community and how you can offer your support over on our Nosey Neighbour web page.
Community Hubs
Community hubs have been set up in each district of Lancashire to help support the people who need it most during the Covid-19 outbreak.
The hubs are now available to those who are deemed vulnerable due to their age, health factors or through self-isolation.
Known as 'locality hubs', they are being managed and operated by local authority staff who are engaging with community volunteer support.
A lot of people who need to self-isolate or who are otherwise vulnerable during the pandemic will have really strong arrangements in place with family, friends and local shops providing their essential support and reducing their isolation.
The new community hubs help will not replace that. They will be safety nets for those without others to help them out or if those arrangements break down for whatever reason, including if the person helping them becomes unwell themselves.
Support Services available
If you are struggling to cope during the lockdown or are in social isolation because of the Coronavirus and DO NOT have support from family, friends or neighbours you can access a list of the services that are available in your area. This list includes details on how you can self refer for various support services including mental health and wellbeing support services . Please click here.
#StayHome
#WereAllInThisTogether