RoadSense is an hour long session, delivered digitally via Microsoft Teams to Year 6 students at school.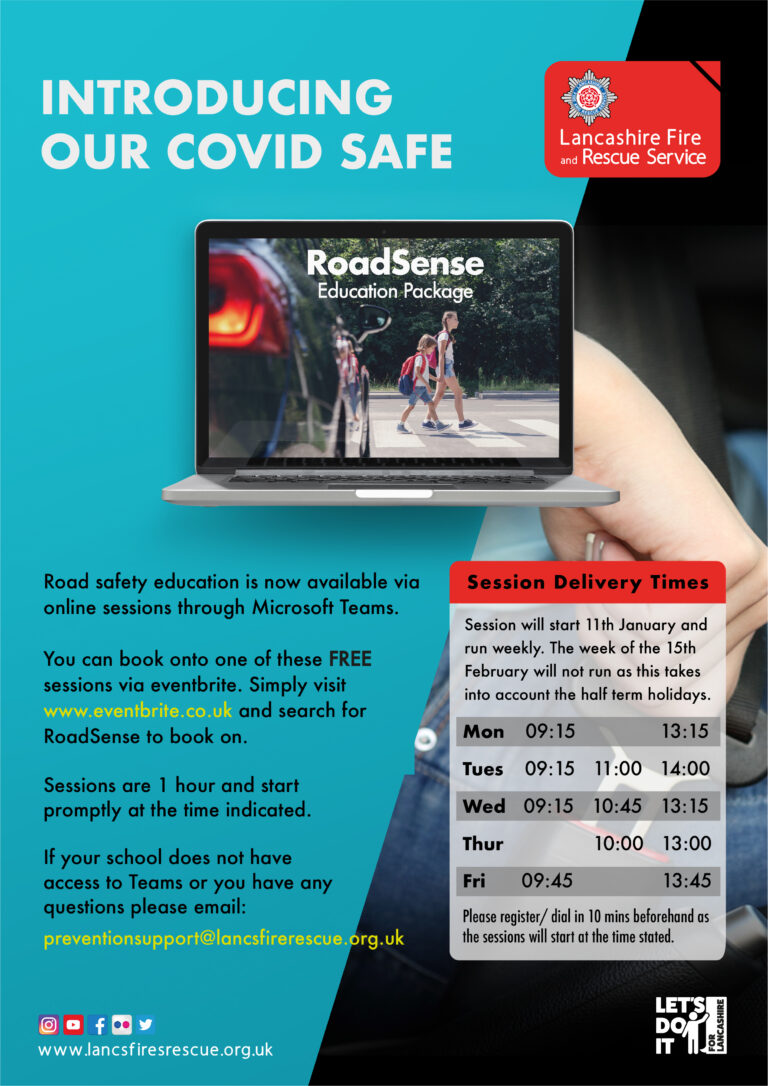 The package is designed to help pupils consider how they can travel safely, the routes and the modes of transport they use.
Each session will cover:
The importance of wearing a seatbelt & using appropriate car seats
Safe cycling, including wearing cycle helmets
Pedestrian Safety
Be Safe Be Seen
Not causing a distraction when travelling in a car
Bus safety
These themes have been chosen following the evaluation of five years of collision data by the Lancashire Road Safety Partnership as what presents the highest risk to pupils of this age group.
This package has been adapted to be delivered by Lancashire Fire and Rescue staff virtually, whilst still being interactive and utilising the chat facility on Microsoft Teams.
Sessions will run multiple times per week, every week until the end of March (apart from February half term week).
To add your school onto a session please choose your preferred date and sign up here.