Lancashire Fire and Rescue Service is committed to making our county a safer place for everyone. It is important for you to understand the threat terrorist activity presents to the general public and what types of suspicious activity you should watch out for and report to the authorities.
We all have a part to play in helping to tackle the threat of terrorism in Lancashire and to save innocent lives.
Do you believe you have witnessed potential terrorist activity? Trust your instincts and report any suspicious behaviour or activity at www.gov.uk/ACT. Alternatively, report any such circumstances with the police on 0800 789 321. This can be completed in total confidence.
Remember: in an emergency, you should always call 999.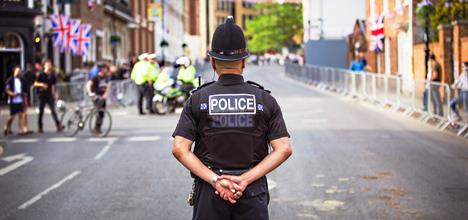 Potential Terrorist Activity
So, what could potential terrorist activity look like? And what kind of behaviour should raise your suspicions?
Let's take a look at some examples of behaviour to watch out for every day:
Hiring large vehicles or similar for no obvious reason.
Buying or storing a large amount of chemicals, fertilisers or gas cylinders for no obvious reason.
Taking notes or photos of security arrangements, or inspecting CCTV cameras in an unusual way.
Looking at extremist material or sharing and creating content that promotes or glorifies terrorism.
Someone receiving deliveries for unusual items bought online.
Embracing or actively promoting hateful ideas or an extremist ideology.
Possessing illegal firearms or improvised or home-made weapons – possibly using household items – or showing an interest in obtaining them.
Holding passports or other documents in different names, for no obvious reason.
Anyone who goes away travelling for long periods of time but is vague about where.
Someone carrying out suspicious or unusual bank transactions.
By being aware of (and reporting) suspicious activity such as this, it is possible that potentially deadly terror attacks can be subverted.
Run. Hide. Tell.
It is vitally important to know what to do should you become involved in an evolving terrorist incident. Watch this video to learn more about the actions you can take to protect yourself during a firearms and weapons attack:
Reporting Suspicious Activity
If you believe you have witnessed suspicious activity that warrants reporting to the police, act straight away. Report it at www.gov.uk/ACT or call 0800 789 321.
All reports are completely confidential and you can also choose to remain anonymous if you do not wish to provide your details.
When reporting suspicious activity or behaviour, remember to provide as much detail to the police as possible. This will make it more likely that the authorities can intercept terrorist threats, as well as leading to more successful prosecutions.
Try to provide details on the person's (or people's):
Sex
Age
Height
Weight
Ethnicity
Clothing
Actions
If possible, name(s), place of work, car registration number.
Any other information the police can use to identify the individuals.
No piece of information is considered too small or insignificant. The more information you provide, the more likely it is that the authorities can prevent innocent lives being lost.
What is Worth Reporting?
It can be challenging to decide whether your suspicious are well-founded.
However, if you genuinely believe individuals are acting suspiciously and potentially engaging in terrorist activity, you must report it.
The UK's counter terrorism police officers and other specially-trained staff would much rather receive many unnecessary calls made in good faith than receive none at all.
The police will only act after appropriate checks have been made, so don't worry that you are wasting their time.
Communities Defeat Terrorism
It is down to us to assist the police in tackling the increasing threat of terrorism in the UK.
The actions we take can help to prevent loss of life and to ensure the arrest of dangerous persons.
For more information, visit the official Counter Terrorism Police website. Alternatively, follow them online using the links below: