When the UK first went into lockdown nearly twelve months ago our main priority was ensuring that we were able to respond to incidents and we had enough staff to do so. We  suspended non-critical activity in the first instance to keep our staff and the public safe.
But behind the scenes we were working hard to find alternative ways of keeping Lancashire safe and got innovative to see how else we could deliver our usual services.
With that in mind we wanted to take a moment to tell you about all the work we've done since March 2020 to keep Lancashire safe. So here goes!
Youth development – To say we should be proud to have been able to continue offering youth development opportunities throughout 2020 would be an understatement. The upheaval the pandemic has had on the lives of Lancashire's young people has been huge, whether they're school age or post graduate age it's undoubtedly been a challenging year.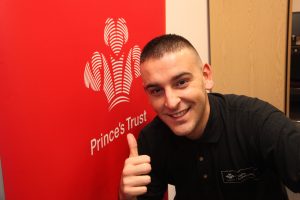 As with lockdowns one and two, we recognise the vital importance our Prince's Trust Teams play in offering support and development opportunities for young people. In spite of the challenges the pandemic posed, the 99 young people going through the team programme as we entered lockdown back in March, successfully completed it and we were later able to offer 109 young people the opportunity to take part in our adapted Youth Online Programme.
The Prince's Trust Team programme adapted to the situation too and since it resumed in September 128 young people have successfully completed the programme. When lockdown three​​ was announced in 2021 the Prince's Trust staff again jumped into action to ensure Lancashire's young people can still access the programme virtually and take part. ​Thanks to the hard work of many in the organisation, many more young people will have the opportunity to take part in the daily learning activities and gain a full qualification. And we've even received the good news that some of our young people have gone on to get jobs after undertaking a programme with us like Faye who became a porter for the NHS!
School education – The suspension of school for the spring and summer term of 2020 along with the adaptations to our own prevention offerings has meant that getting our key safety education into schools has been a difficult hurdle to overcome. However, working together with our ICT team, the Prevention support team were able to trial the Wasted Lives programme with Lancashire Police Fire Cadets, delivering 10 sessions to around 130 people. This trial laid the foundation for the team to offer Brightsparx education to all Lancashire schools remotely using Eventbrite and MS Teams.
The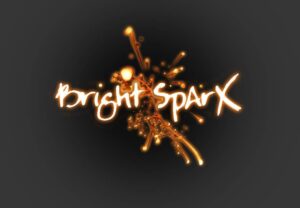 hard work paid off, with the successful delivery of the Brightsparx package reaching 70 schools and 10,851 pupils. Even prior to lockdown 3 being announced the support team had already prepared an offer for schools to book onto the RoadSense package over January, February and March 2021.
With the return date of schools as yet uncertain, preparations are underway to see what other packages could be adapted for delivery in this way too over the coming months. Themes would likely include some of our TeenSafe, ChildSafe, Water Safety and Wasted Lives offerings.
FIRES – 'FIRES' is an intervention programme that educates young people on making the right choices and how anti-social behaviour can have serious implications for Lancashire Fire and Rescue Service due to arson, malicious calls, firework misuse and attacks on firefighters to name a few. With many Fire and Rescue Service's nationally having opted to temporarily suspend this package, Lancashire has continue to deliver to young people throughout the pandemic further highlighting our commitment to how important our youth engagement activity is.
StartSafe – Whilst there are no firm plans in place as to whether we will be able to deliver to current year 2 pupils the staff involved in the StartSafe group will be looking at contingency plans over how and when we might be able to engage with the children that missed this important early years content in 2020. We did however host several 'Stories with Cloughy' which shared safety advice specifically aimed at a younger audience and this was very well received.
Fire Cadets – Just prior to the March lockdown all units were working towards completing their 'Skills for Justice' Portfolios. Since then all staff and volunteers involved with Fire Cadets have been working hard to assess how we engage with and adapt our delivery of our Fire Cadets programme. We have been working with these young people throughout 2020 remotely, using MS Teams and video content to help deliver the remaining 'Skills for Justice' modules required to successfully complete the Year 1 Award and Year 2 Certificate. The Cadet Co-Ordinator is currently working on a Recovery Plan that, should Covid restrictions be sufficiently eased, may yet see Cadets back on drill grounds undertaking some practical activities before the end of the 2020/21 academic term – fingers crossed!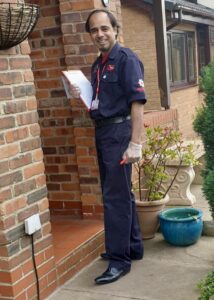 Home Fire Safety Visits – Whilst our normal Home Fire Safety Check (HFSC) offering was suspended, we modified the offering to introduce telephone calls to all high-risk referrals when we moved away from business as usual.  We continued to carry out critical visits to the most vulnerable in our communities too and to date we have carried out over 8000 modified HFSC telephone calls and visits and around 3600 vulnerable persons visits. Many vulnerable person referrals came through partners and district support hubs; so far we have received around 6700 referrals to date throughout. Community safety staff have adapted the hours and days they work, introducing evening and weekend work, to help ensure visits were carried out to all those who needed them as quickly and conveniently for the recipient as possible.
Safety campaigns – Whilst formal campaign activity may appear to have been shelved the Service has continued to run larger safety campaigns, including burning waste, water safety, moorland safety,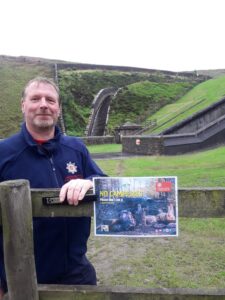 Brightsparx, cooking safety over winter and is about to launch the heating safety part of the winter campaign which will take us through to the end of the campaign year (April-March).
All in all we are really proud of the hard work that has gone on behind the scenes as well as on the frontline to ensure everything we do has the aim of 'Making Lancashire Safer' and have done everything we could to ensure Lancashire residents have been well supported and looked after during the pandemic.