Not sure how you are going to keep the kids entertained over the summer holidays and worried where they might be hanging out when you're at work? This summer, Lancashire Fire and Rescue Service are urging parents to have a conversation with children and young people about the dangers of swimming in open water. Tragically there have been two drownings in the North West in the past few weeks and we hope that no other families have to suffer any more tragic news this summer.
Royal Life Saving Society (RLSS) statistics show that 700 people drown each year in the UK and Ireland and this number is far too high when some there is some simple water safety advice that can be followed. Children should be supervised at all times and buckets, paddling pools and baths should be emptied as soon as they are finished with.
The summertime is a particularly dangerous time of year as air temperatures rise quickly but water temperatures remain so low that cold shock (the body's reaction to cold water that immediately causes breathing difficulties and muscle cramps irrespective of the fitness of the individual) is a very real risk; and one that children and young people are often unaware of. Cold water shock can affect everyone, even strong swimmers and the young and fit as they cannot control their body's reaction, often resulting in a heart attack.
Some steps to follow are:
Don't assume you're not at risk of drowning just because you don't intend to go into the water. Runners and dog walkers are high risk.
If someone falls into water call 999. Advise the casualty to try and float on their back and relax. Try and shout for help nearby and throw them something to either drag them to safety or to aid them to float
Ensure children are fully supervised near water on holiday
Follow water safety advice from lifeguards on holiday and learn what the different flags mean
Do not enter the water if you have been drinking or taking drugs
Ensure paddling pools, baths and buckets are emptied of water at the end of use and children are supervised at home at all times
Never enter the water yourself to try and save someone
Most importantly find a different way to cool off this summer rather than taking a swim in open water. Lakes, canals, rivers and reservoirs can be very dangerous as you do not know what is beneath the surface, how deep the water may be and also how cold the water could be.
WIN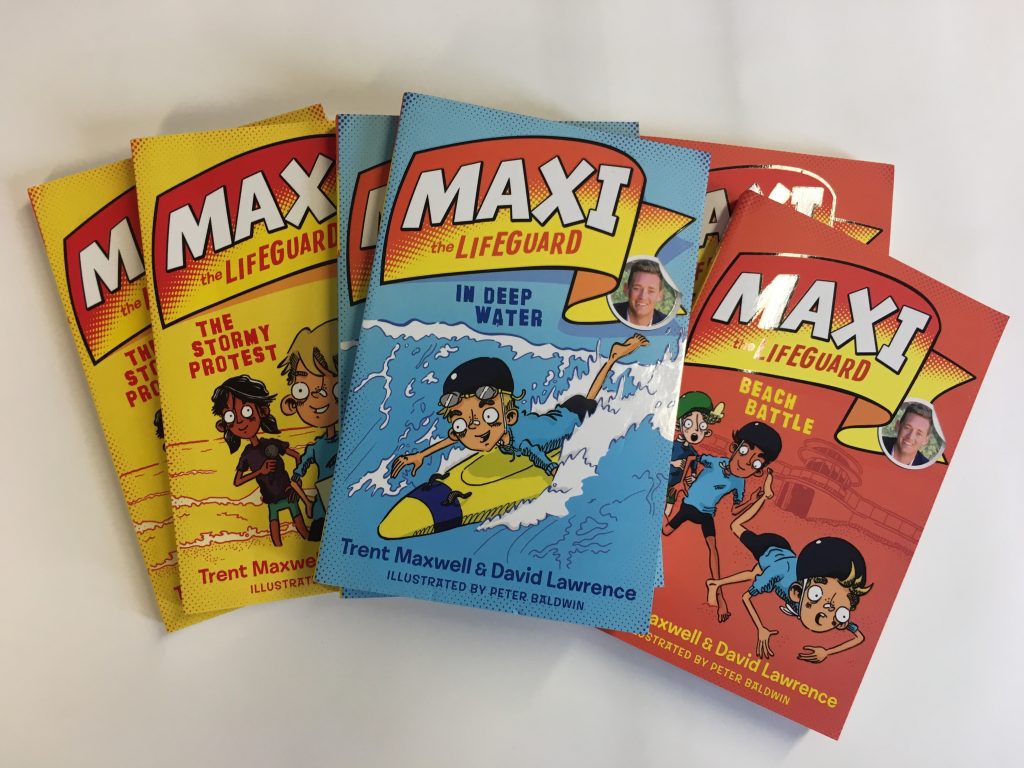 We have some Maxi Lifeguard books available to be won over on our social media channels. Enter by simply liking the post and commenting with the hashtag #BeWaterAware
And after you've entered why not talk to your friends and family and let them know some top tips on how to stay safe around water. The books are aimed at children in Key Stage Two however anyone can benefit hearing some water safety advice.
Terms and Conditions
-This competition will run across all Lancahsire Fire and Rescue Service social media channels
-This competition will close at 12 noon on Tuesday 30 July. Winners will be chosen at random and contacted by facebook messenger
-The winner will be asked to supply their name and address so the book can be sent to them directly. The books will not be posted abroad
-The book can not be exchanged for money or an alternative prize and if the winner does not respond within seven days of being contacted (Thursday 8 August) then an alternative winner will be selected at random
-The books are fictious stories however contain some beach safety tips on the back page written by a trained lifeguard