Meet James Readfern and Jake Kay, they work up at Lords Hall estate in Darwen. Yesterday (19 March) we caught up with them at Darwen fire station and had the pleasure of surprising them with a certificate of appreciation. Both were working on the estate last May (2020) when the fire broke out on Darwen Moor.
Given the demand on the fire service during that time their support was invaluable and most certainly helped prevent further escalation of the incident and any additional loss of wildlife and moorland vegetation.
Group Manager, Liam Wilson and Station Manager Rob Harvey presented them with their certificate and letter of appreciation outside the station. Of the presentation Liam said;
"Both James and Jake demonstrated their professionalism and due diligence in supporting firefighting operations and helping to identify emerging risks which were unknown to fire crews at the time.
And so it's only right that we recognise them for that today."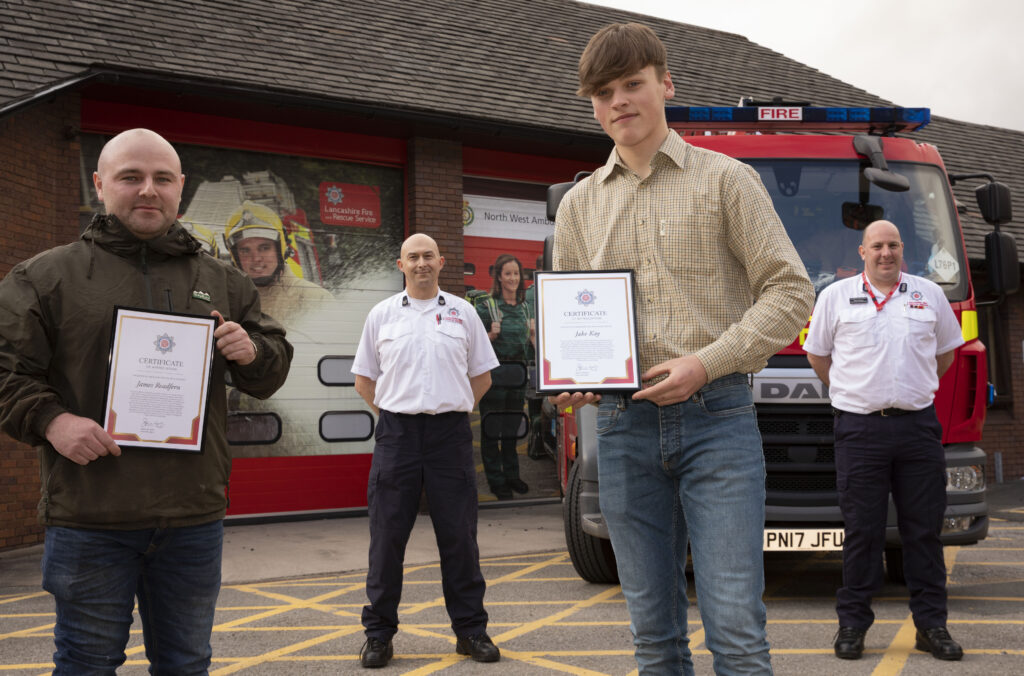 From left to right: James Readfern, Group Manager Liam Wilson, Jake Kay, Station Manager Rob Harvey