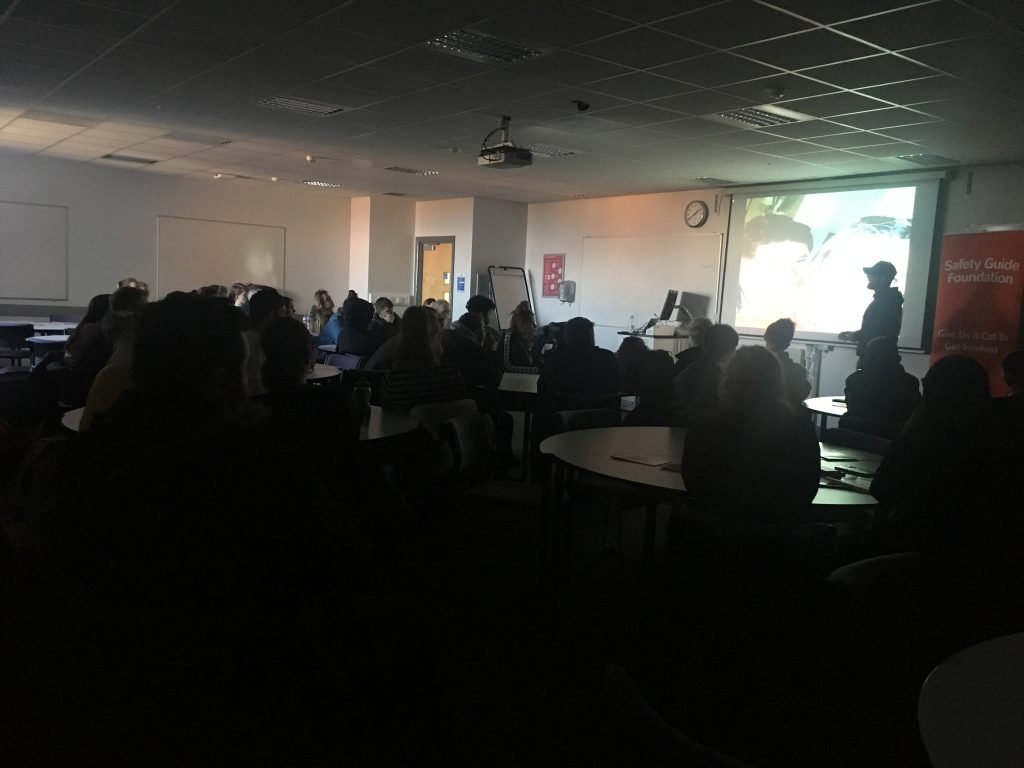 Last Friday (November 15th) saw Prince's Trust Team members from across the county come together for a special presentation about Knife Crime. The event was held at the University of Central Lancashire's Preston campus and was delivered by members of the Safety Guide Foundation.
The issue of Knife Crime has seen increased attention lately, both nationally and locally as reports of Knife Crime incidents increase up and down the country. Indeed it is a topic that is close to the hearts of some of the young people involved in our Prince's Trust Team programmes. 
Recently Deepdale's team chose to address the issue with young people in Preston as part of their community project. They worked alongside the Safety Guide Foundation amongst other local partners to design and produce printed, informative hand-outs which they hoped would bring home the reality and far reaching consequences of being involved with knives. 
The group also produced a social media advert containing support service telephone numbers which aimed to give those young people affected by knives the opportunity to reach out for support.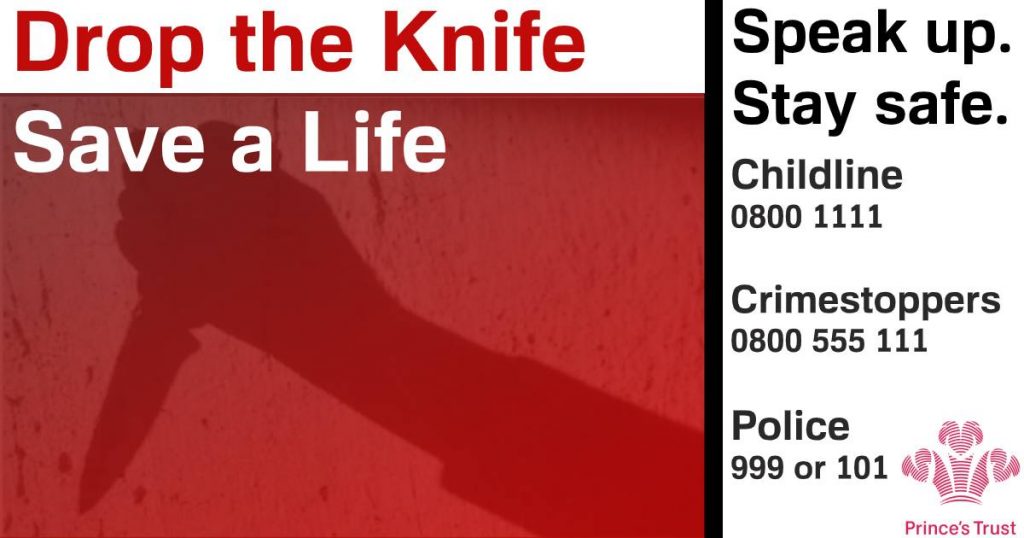 The presentation was led by Byron Highton from the Safety Guide Foundation. Byron is the brother of Jon-Jo Highton who sadly lost his life in a knife crime incident in Preston back in 2014. 
The event aimed to have an open and frank discussion about the issues surrounding knife crime and look at the ways in which we can go about tackling this serious and growing issue.
Prince's Trust Team Leader, Sally-Ann was instrumental in organising the event and indeed leads the Deepdale team who chose to deal with the issue for their project. Of the event Sally said;
"This is an issue which very much carries resonance with some of the young people we have that come through our team programmes and it's really good that we've been able to offer this session to all the young people currently going through our team programmes across the county."
Some of the key messages from the day included highlighting some of the far reaching and life changing consequences of knife crime, expelling some of the myths that surround knives and of course imparting the importance of reporting incidents of or people's involvement with knives.
Lancashire Fire and Rescue Service staff deliver the Prince's Trust Team Programme in Lancashire on behalf of Prince's Trust and Community Protection Manager for the Preston district, Frank Robinson feels passionate about this issue too and explains;
"Anti-social behaviour is absolutely something which affects us here at Lancashire Fire and Rescue Service. Across the county we see the impact that anti-social behaviour has on our communities and not just with fire setting so it makes sense that as an organisation we try and work together with partners to help tackle this serious problem."
"Our mission is to 'make Lancashire safer' and I think this includes making it safer from anti-social behaviour which of course includes knife crime. Knife crime overwhelmingly affects more young people than any other demographic and so I think the work we're doing here with these young people is vitally important in tackling the issue."
"I'm really pleased with the work our Prince's Trust Team at Deepdale has done and believe that if our work can have a positive impact on even just one young person and turn them away from knives then its work worth doing." 
Sally went on to say;   
"I've no doubt that this presentation has had a big impact on our young people and I feel sure they were all able to take something valuable away from the day."
There are many myths surrounding the knives issue and given how easily available they are it makes it a difficult issue to tackle. The message that the Prince's Trust Teams were asked to take away from the event is a simple one; "reach out. Speak up and save a life. Every voice will make a difference. The more voices the louder the message." 
By encouraging young people to think about the consequences associated with carrying and using knives and reporting knife crime, it is hoped that we can start to reverse the recent increase and get knives off our streets. 
If you or someone you know is affected by knife crime in some way and you want to seek out support or report concerns, don't let fear stop you. You can reach out anonymously by contacting any one of these support numbers.
• You can report knife crime concerns to the Police anonymously on 101 and ask to speak to your Safer Schools Officer or Safer Neighbourhoods Team. However, in an emergency though, you must call 999. 
• Speak with school safeguarding teams
• Contact Victim Support via: 0808 16 89 111 or visit www.victimsupport.org.uk
• Ring Childline: 0800 11 11
• Or you can visit the Youth Violence Commission, No Knives for Better Lives or Government websites for more information and advice on knife crime.