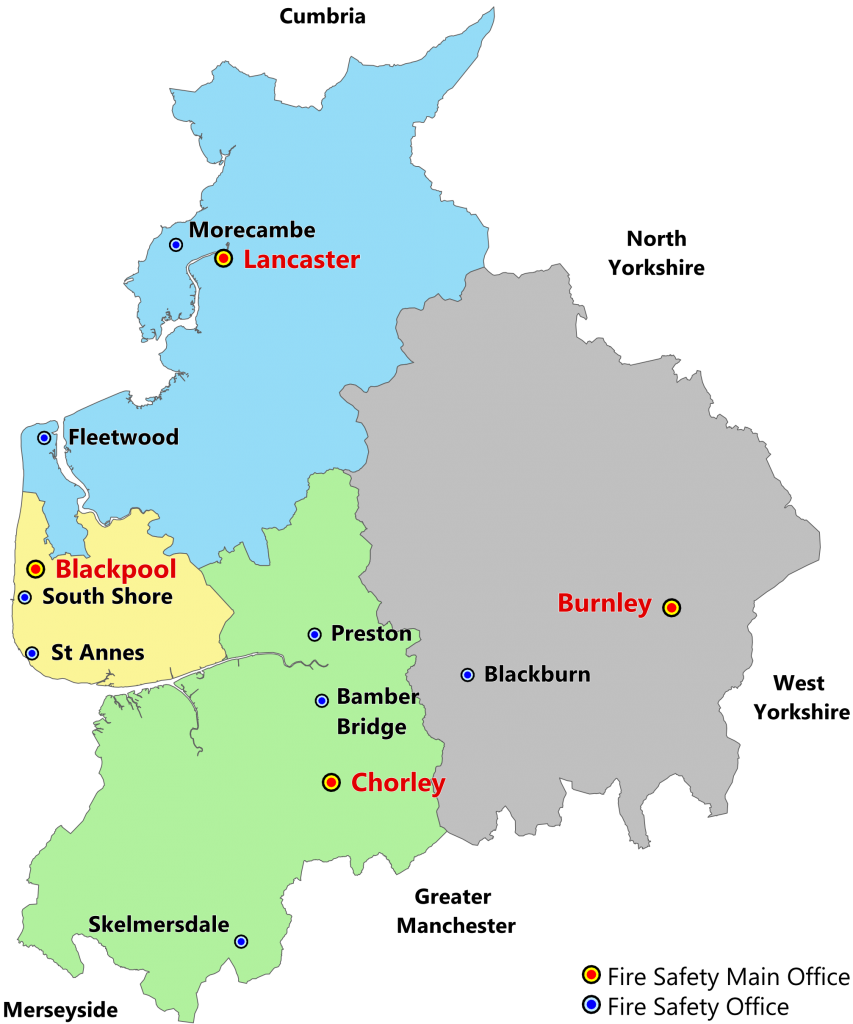 Our fire safety teams are split into four geographic areas across Lancashire:
Northern
Eastern
Western
Southern
To contact the offices, please visit our station map page and then click on station you wish to contact. The number required for the fire safety offices will be listed on this page.
We have four business fire safety advisers located in each area.
Due to the service being in business continuity planning because of the coronavirus outbreak, you can contact one of these advisers by ringing 01772 862545 or emailing us.