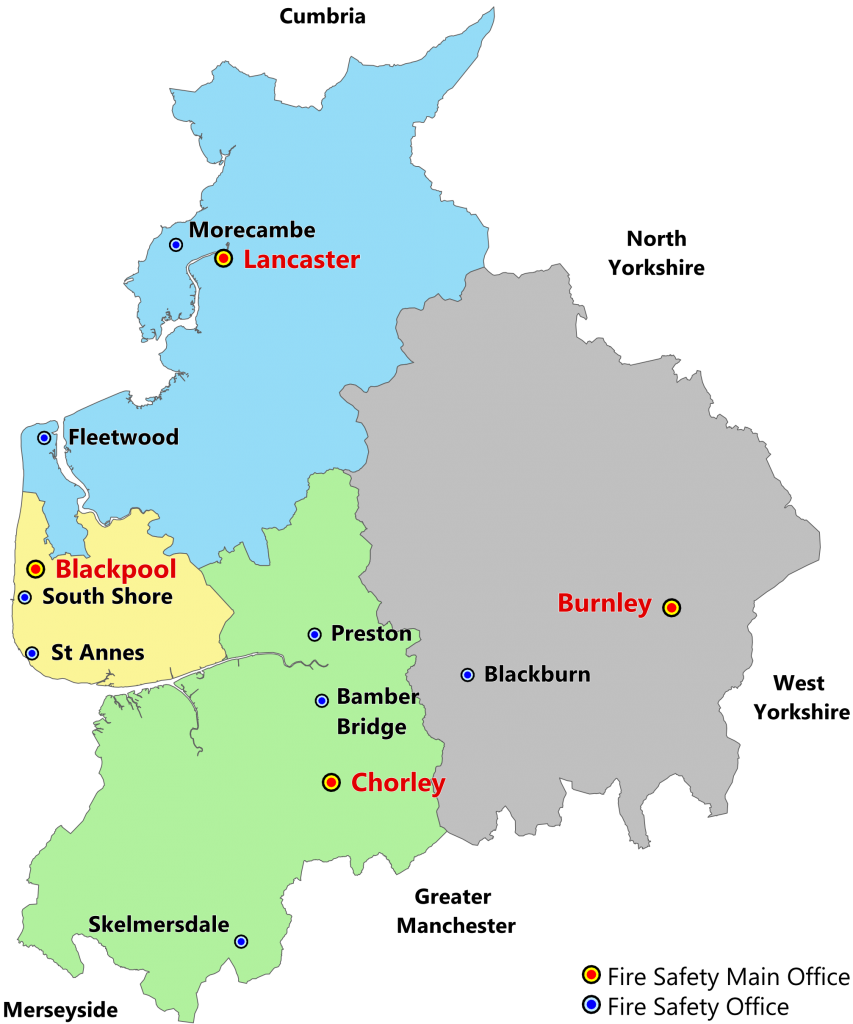 Our fire safety teams are split into four geographic areas across Lancashire:
Northern
Eastern
Western
Southern
To contact the offices, please visit our station map page and then click on station you wish to contact. The number required for the fire safety offices will be listed on this page.
We have four Business fire safety advisors located in each area. They are:
Mick Frankland (Western) – 07768833417
Craig Singleton (Northern) – 07920574625
Gary Mills (Southern) – 07920291861
Duncan Raidy (Eastern) – 07920008521
You can contact these people to help you with any fire safety enquiries you have. Alternatively, use the link above to access numbers for your local office.